1. What to do on the way to work
Wear disposable medical masks correctly. Try not to take public transportation. It is recommended to walk, cycle, or take a private car or shuttle bus to work. If you must take public transportation, you must wear a mask all the way. Try to avoid touching objects on the car with your hands during the journey.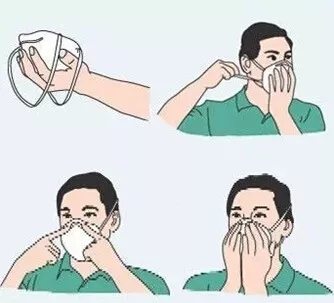 2. How to do office work
Keep the office environment clean. It is recommended to ventilate 3 times a day, 20-30 minutes each time, and keep warm during ventilation. Keep a distance of more than 1 meter between people, and wear masks when working with multiple people. Keep washing your hands frequently, drink plenty of water, and insist on washing your hands strictly according to the six-step method before eating and after going to the toilet. Both sides of the reception staff wear masks.
3. How to do meals in the canteen
Use separate meals to avoid crowds. The restaurant is disinfected once a day, and the dining table and chairs are disinfected after use. Tableware must be sterilized by high temperature. The operation room should be kept clean and dry. It is strictly forbidden to mix raw food and cooked food products, and avoid raw meat. It is recommended to have a nutritious meal, light and palatable.