As the most influential large-scale medical equipment exhibition in China, the much-anticipated 84th CMEF China International Medical Equipment Expo ended on May 16, 2021 at the Shanghai National Convention and Exhibition Center.
The success of this exhibition is inseparable from everyone's support and hard work. Let's look back at the wonderful pictures of CMEF that should not be missed.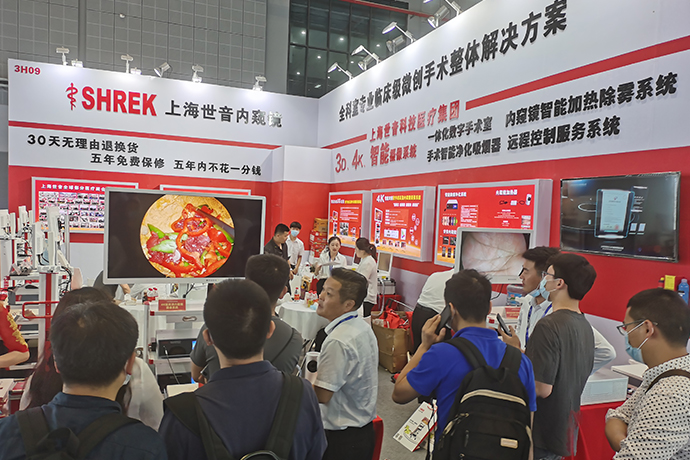 In CMEF, we use pumpkins, peppers, petals, etc. to simulate and experience the effect of 4K ultra-high-definition endoscopic camera system surgery.
The color is truly restored and clearly visible. The research and development of new products such as intelligent smoke removal and purification system and endoscope heater has attracted many exhibitors to come and watch, express their recognition, praise the speed of development of domestic brands, and start national brand.
Breast duct endoscopy has replaced ductography, which can effectively improve the diagnosis rate of breast duct lesions, and can also be used for the treatment of benign duct lesions, such as ductoscopy-assisted minimally invasive resection of lesions, plasma cell mastitis treatment, positioning of tumor guide wire in breast duct, etc.. Shanghai Shiyin 0.7mm breast duct endoscopy has the characteristics of non-invasiveness, less pain for the patient, and easier insertion into the breast duct.
The growth of Shiyin Medical is inseparable from the trust and support of customers. Therefore, on the third day of the exhibition, we held a customer appreciation meeting. At the party, we shared the recent research and development results of Shiyin Medical, including the new 4K camera system function. We believe that giving back to customers with better product and service quality is the best thanks to customers, and it is also the goal that Shiyin Medical has always insisted on. We also prepared wonderful programs and a rich lottery for the party.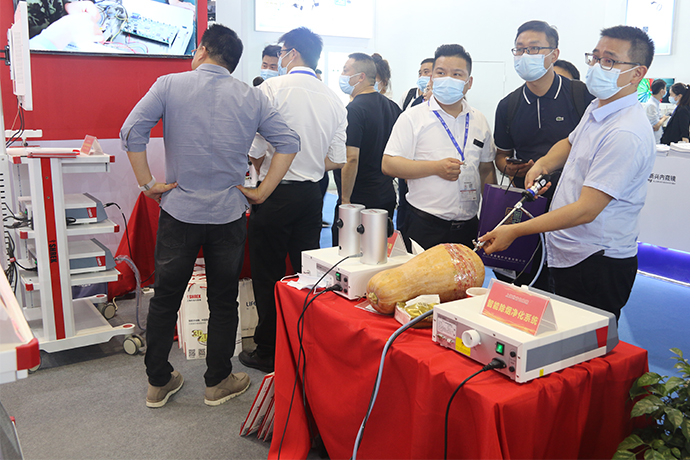 For the complete success of this CMEF exhibition, we would like to thank every customer, friend and industry colleague who came to our booth to visit and discuss. Shanghai Shiyin Endoscope will continue to enrich and improve its products to provide doctors and patients with more and better overall solutions for minimally invasive endoscopes.
Let us meet again CMEF· Shenzhen Autumn Fair
October 13-16, 2021
Shenzhen International Convention and Exhibition Center